This is a beautiful brunette pony tail girl, wearing a molly cardigan, jj shoes and i dont know who made the dress but i suspect its really meant for a baby ? but it still looks sweet even if its a bit too small ! ....
This pale skinned large head, saucer eyed girl i think is stunning in real life but sadly doesnt photograph too well....shes wearing a lovely smocked dress by jill mackley and jj shoes....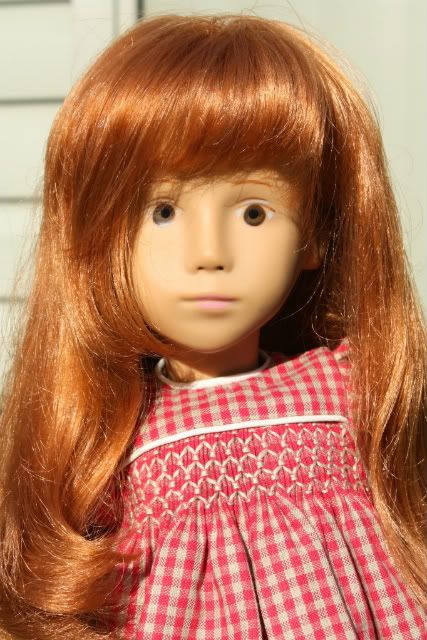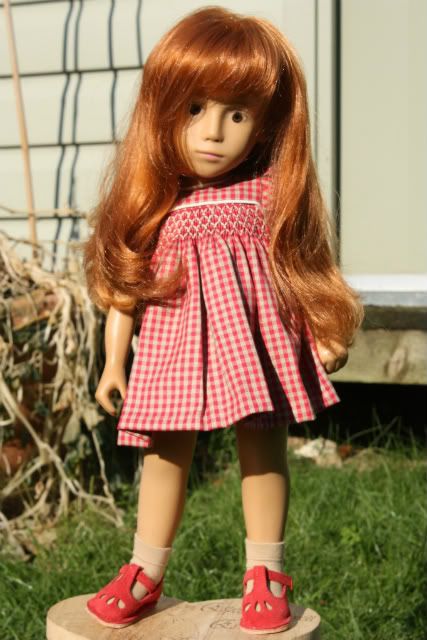 Redhead gotz girl who i think its a bit of a "plain jane", shes got a very subtle face and very fine hair, i have just learnt that frances (egonbooks) made her dress ,when i had thought it was by betsymay and her shoes i think are by smpg....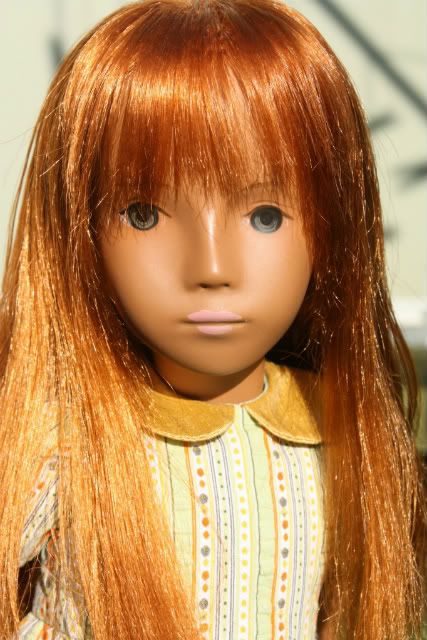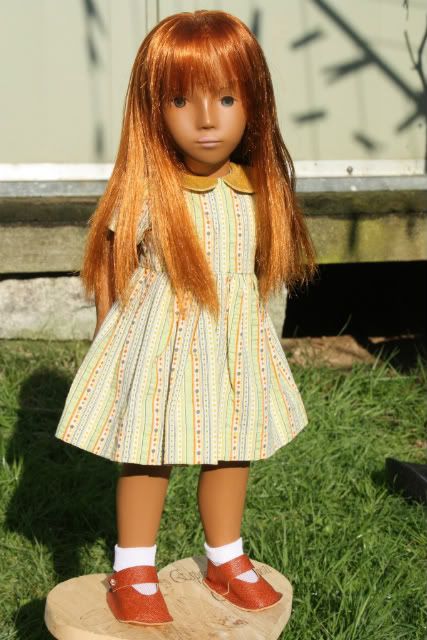 These next 2 girls are wearing my sewing rejects, the trouser suit didnt go well from the start and then was finished by the top being a tiny bit snug so this wigged yellow eyed girl has now got a new outfit !....
This outfit, (rosie bloom shoes) i changed one of my patterns slightly and it ended up a bit wider on the shoulders than i planned but perfect for this gotz girl who has wider shoulders than an english girl....yes i know she has a very severe fringe but it looked to me to have had been cut in the middle above her eyes like a chunk had been cut out so i continued the line of cutting and this was the result....i know the gotz girls wouldnt have had hair like this in the first place but i think she looks quite nice....(looking at the photos is looks a bit wonky but in real life its a straight as can be )