The olympic torch came to newquay today and esme was very excited, it was supposed to arrive at 1.11 pm but we waited and waited and esme started to get very bored.....
Finally at 2.00pm the torch arrived, there were quite a few sponsership busses in front that were full of souveneirs that were supposed to be thrown to the waiting children but i think due to it all being behind time they just zoomed past still holding onto the goodies !.....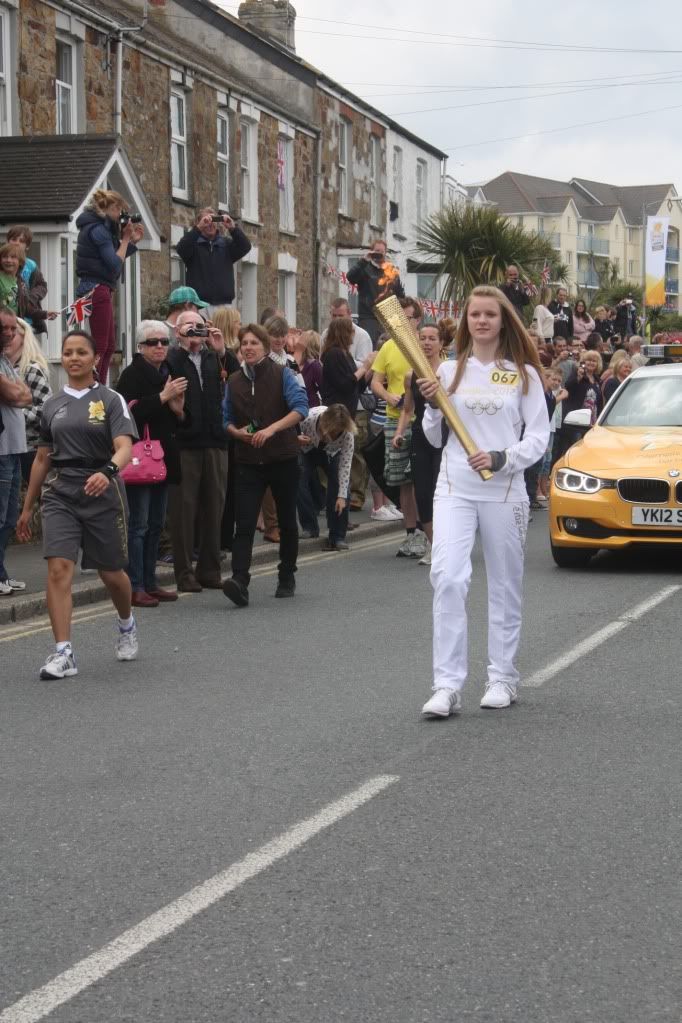 esme was very disappointed as it wasnt as exciting as she had thought it would be .....