Well first of all, i have been sewing but i wont be able to list as i thought on easter weekend, it will have to be the weekend after...sorry to dissapoint anyone !
Yesterday i came home to find a mystery parcel in the hall, my memory at the moment is terrible so i thought i must have ordered something that i had forgotten about.....
but when i opened it, i found a suprise sasha gift from a lovely thoughtful sasha friend....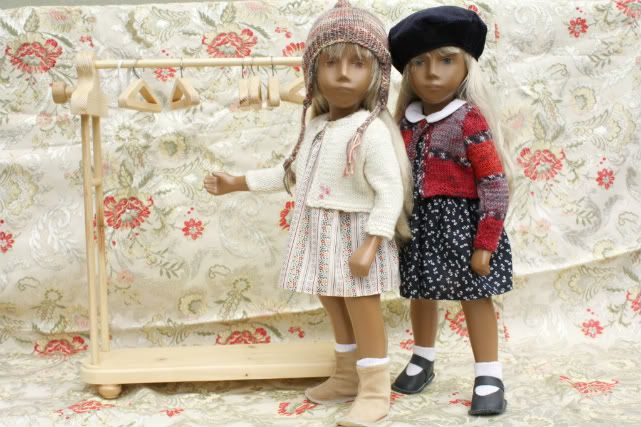 a beautiful handmade hanging rail and wooden hangers.......how lovely is that !!!!!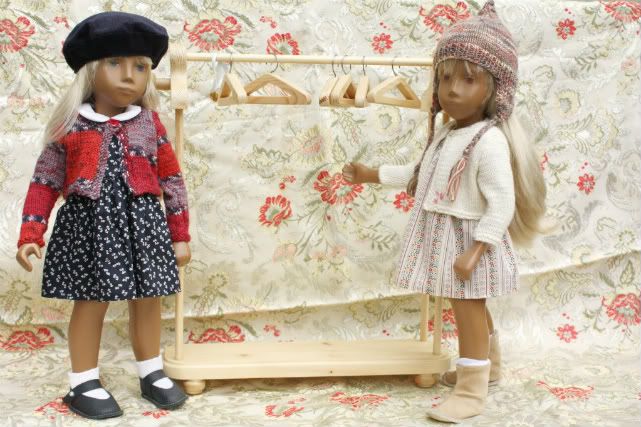 a lady named doreen designed it and it was made by ken her talented husband.....
it was so gloomy this morning when i took these photos.....i really should have ironed the fabric for the backdrop but i quickly set it up outside on the garden bench before it rained again.....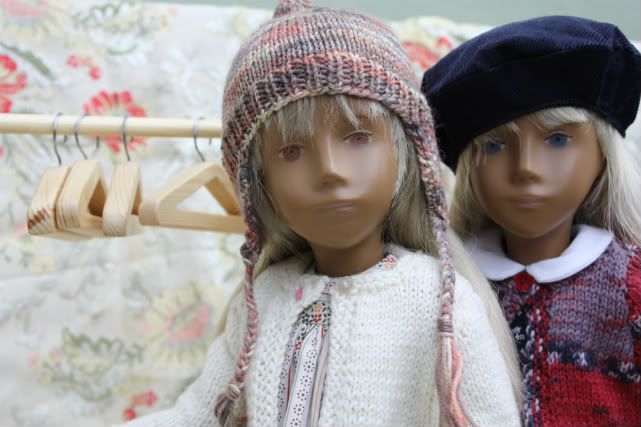 THANKYOU .........to my special sasha friend.......