I must apologise for the lack of photos this past week but it just hasnt stopped raining and its been far too dark inside for photos but i managed to take these today inbetween showers.....
These 3 girls all have pale skin and i love them all !....this first sweet girl unfortunately has no eyebrows, there is absolutely no trace of them so maybe someone forgot to paint them on, i love her dark hair against her pale skin...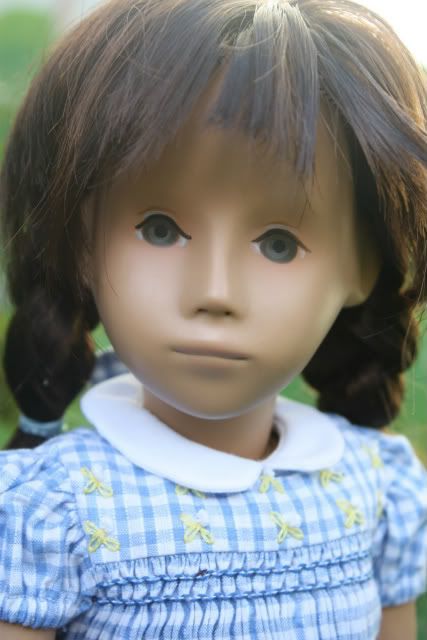 I cant work out this next girl, i know gotz made small and large head dolls but did they make medium ? as her head looks alot bigger than the girls above but put her next to a true large head and it looks small....maybe its because shes got quite a wide face and it gives the illusion of her head being big....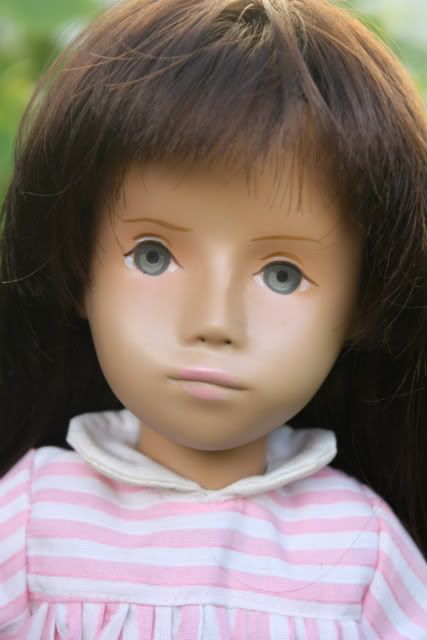 I never realised until today that this girl has a scratch on her face, shes a bit of a waif as shes a bit caved...she was a lovely ebay suprise as i bought her from a bad picture from a lovely seller and i was over the moon when she arrived.....